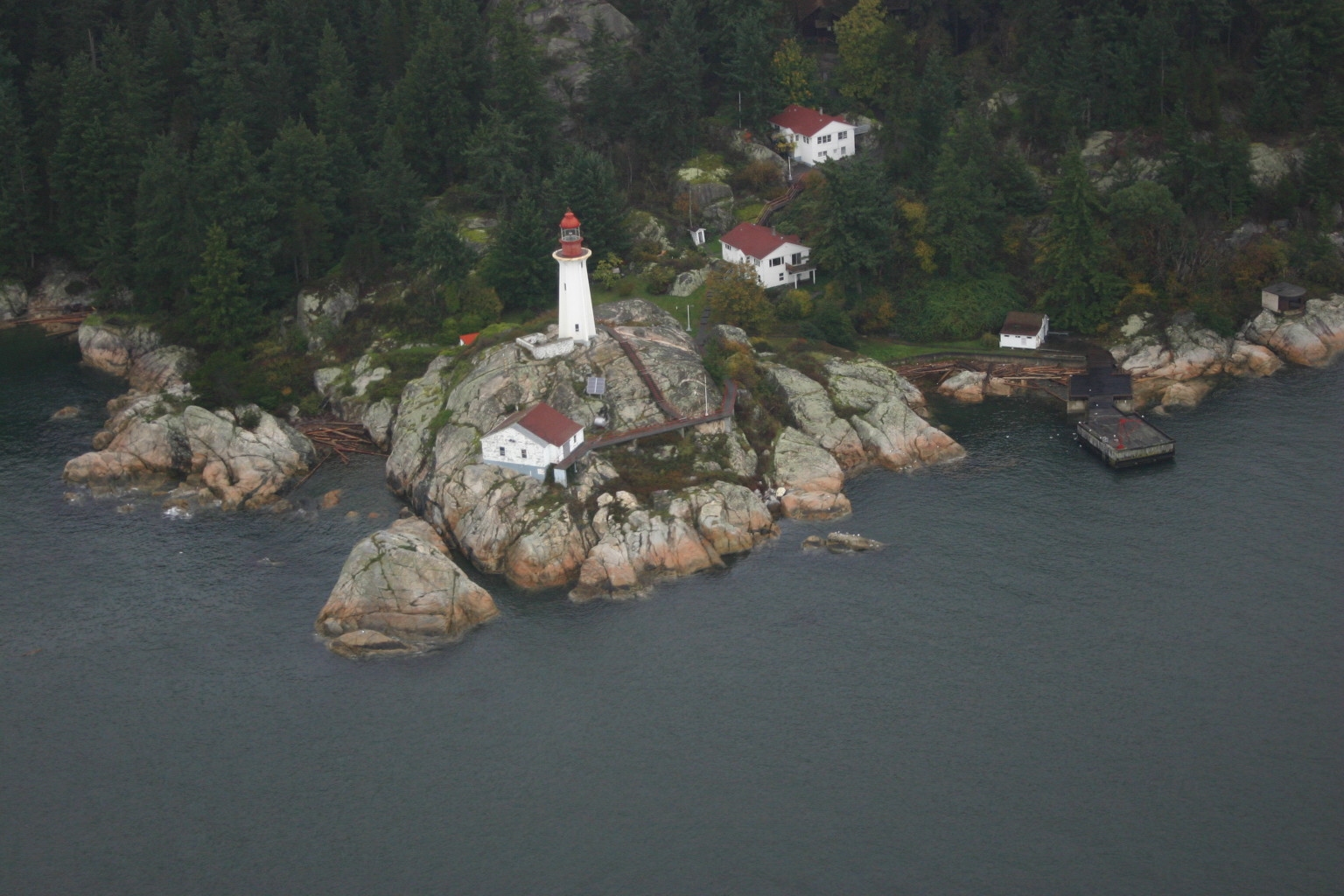 Lighthouse Park Rainforest Trek
Lighthouse Park Rainforest Trek (4 hours)
Departure Time – Private Tour / Morning
Discover one of the world's most primitive ecosystems in the Temperate Rain Forest of the Pacific Northwest. As it stands, Lighthouse Park contains the largest uncut, coastal-elevation trees in the Lower Mainland. And what a beautiful environment in which to view them: Waves crash against an outcropping of granite as the ocean breeze whistles through the boughs above. All this within a 10-minute walk of the parking lot. The trees are so large and, in places, poised at such precarious angles to each other that one walks past them with bated breath. The sight of an occasional bench hewn from the trunk of a downed predecessor helps to steady one's nerve. Pause here under the shelter of their moisture-trapping limbs (some cloaked with an estimated billion or more needles) and marvel at the lushness of the understory. Guided with a naturalist, this unique tour offers an in-depth look at Vancouver's natural beauty and history.
| | |
| --- | --- |
| Min/Max:1-10 Guests | Includes Snack and Drink |
| Lot Cost 1-4 Guests | $670.00 |
| Additional Persons | $160.00 |
Includes: Rockwood nature guide, luxury van, Snack and Drink  and Rockwood coordination.
GST 5% and 20% gratuities are not included in the price of the tour and are an additional charge.