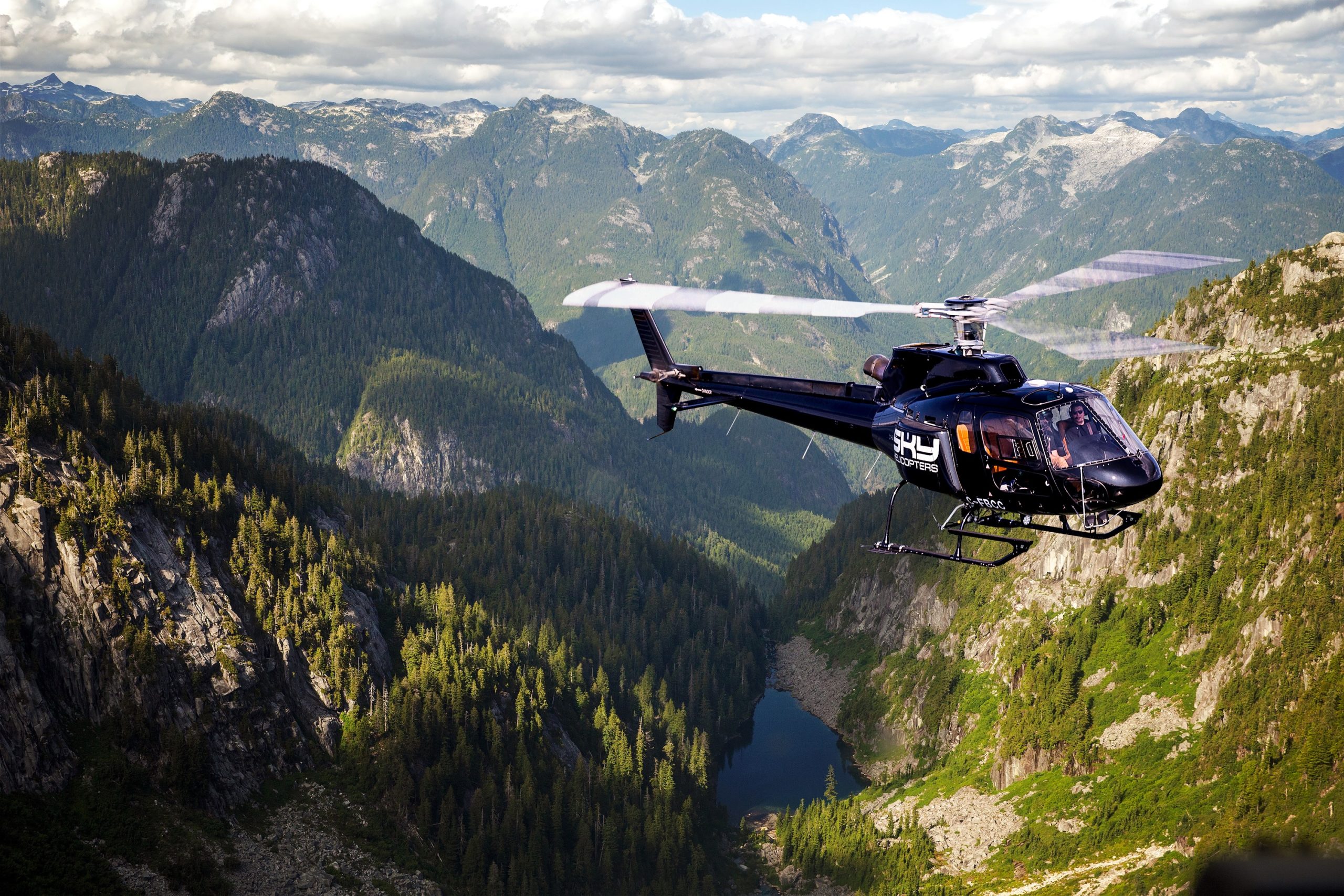 Backcountry Helicopter & Fraser Valley Wine Adventure (5 Hrs)
An unforgettable, one-of-a-kind way to share an adventure and take relationships to new heights! Via helicopter, you and your guests will fly over dramatic peaks, waterfalls and lakes, then land to celebrate your life's good fortune. Then enjoy a luxurious scenic drive to some of the Lower Mainland's best wineries, for a delicious Al Fresco Wine and Culinary Experience.
This will be a day to remember, taking you to new heights to share your adventures. Your Personal Driver Guide will pick you and your group up in the morning in a luxury class vehicle for a scenic guided drive up the Valley.  Here you will take a 40-minute private helicopter flight over dramatic peaks with incredible views of alpine backcountry with waterfalls and lakes in places so remote, you'll wonder if anyone has ever walked there … but you and your group of family, friends or colleagues of up to 10 people will!  Experience a 30-minute landing on a Mountaintop or on the shore of a remote alpine lake or glacier-fed river to have your friends celebrate your good fortune with champagne or wine before your amazing flight back. (Optional additional 30-minute landing extension available). Then you and your group will experience a leisurely 35-minute country drive to two of the top wineries in the Lower Mainland.  Here you will enjoy a delicious Al Fresco Wine and Culinary Experience, as well as discover a multi-functional farmgate and culinary operation that is regarded as a premier culinary agri-tourism destination. The bounty grown in the farm's orchards and vineyards is used in every aspect of the winery operation, showcasing the superiority of local, farm-fresh ingredients.  After a day you and your guests will never forget, you will enjoy a scenic guided drive back to share your incredible photos, stories and memories.
Participation Requirements:
Class: Easy
Participants should be capable of walking up to 5 minutes at a time.
This tour is not wheelchair or walker accessible.