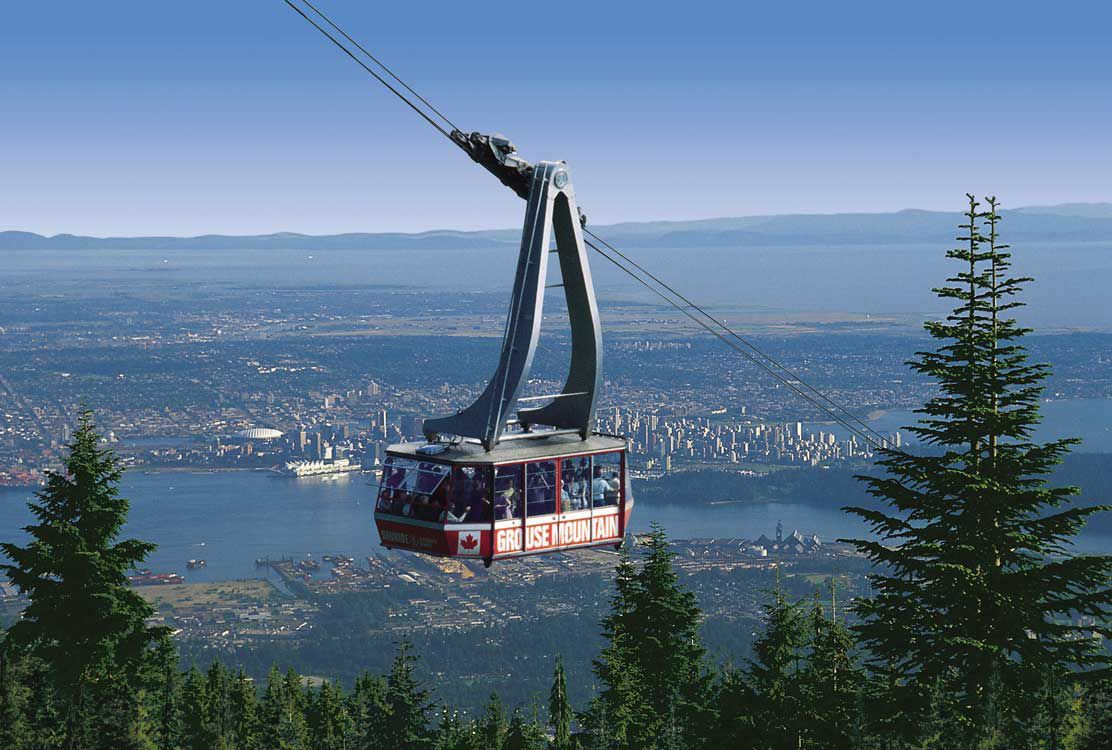 Grouse Mountain Tram & Rainforest River Canyons (7 hrs)
Begin with enjoying the history and stories of the Stanley Park Totem Pole Garden followed by a tour of the spectacular Capilano River Canyon just 15 minutes from downtown.  Finish at Grouse Mountain, "The Peak of Vancouver", to experience incredible vistas and fun live performances.
Your personal Urban & Eco-Guide, with a luxury class vehicle, will provide interpretive commentary on a series of walking tours and scenic drives throughout Vancouver's North Shore. This excursion first visits Stanley Park's Totem Poles, rich with stories about the indigenous peoples of the region.  Then a short scenic drive and you'll enjoy the North Shore rainforest, the Capilano River Canyon salmon adventure as well as the amazing Grouse Mountain Skyride up Grouse Mountain featuring dramatic vistas of Vancouver and Burrard Inlet.
After a brief downtown city tour filled with fascinating urban stories and historical facts, you will arrive at Vancouver's famous Stanley Park. Here you'll visit the famed Native Totem Pole Garden where you'll see and hear stories of monumental, hand carved works of art that speak proudly of BC's Indigenous cultures and mythology.  From there you'll travel 30 minutes across the Lions Gate Bridge to the North Shore mountains and the temperate rainforest of Capilano River Canyon's salmon adventure, where you will discover one of the world's most primitive ecosystems and learn how all of its inhabitants contribute to its delicate balance. You'll hear the story of the Pacific Salmon and from April to October, view the different species of salmon running the river to spawn. Next, you will walk up the spectacular Capilano River Canyon amongst incredible giant Cedars and towering Douglas Firs, reaching as high as 85 meters (270').  Amidst this beautiful setting, you can enjoy an (optional) spectacular rainforest Gourmet Picnic.  From there you will drive to the spectacular Grouse Mountain Skyride to a viewpoint 1,200 meters (3,700 feet) above the city, considered "The Peak of Vancouver". There, you can enjoy the lumberjack show, view orphaned grizzly bears in their large wilderness refuge, or take in the Birds of Prey show. With unforgettable memories of an invigorating outing, you will then be escorted back to your hotel to share your stories and memories.
Participation Requirements:
Class: Easy
Participants must be capable of waking a paved path and dirt paths with some rough terrain for up to 30 minutes at a time. Some elevation and inclines.
Comfortable walking shoes are required, it is recommended that rain gear is brought in the event of inclement weather.