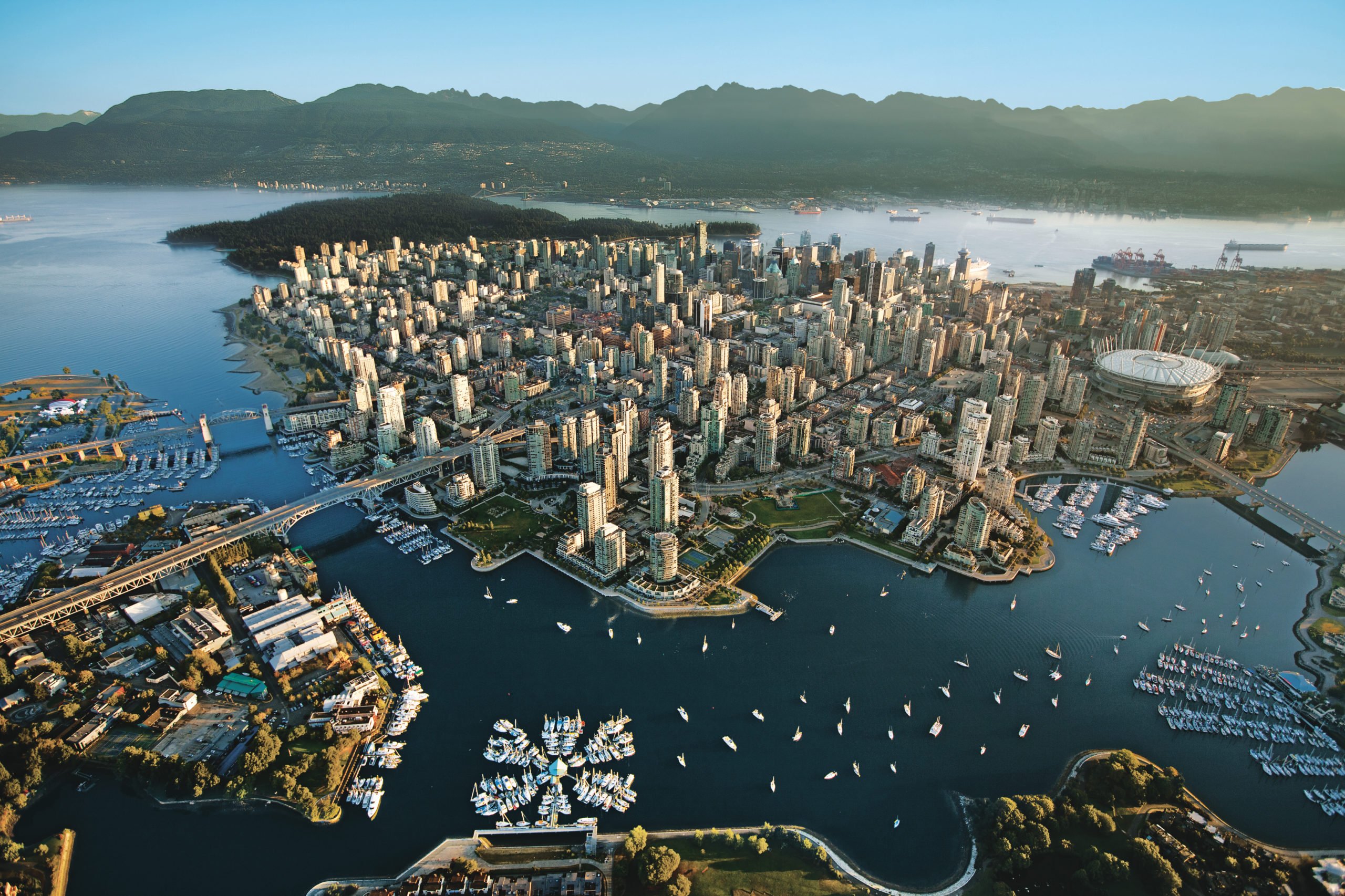 Vancouver's Ultimate City & Nature Adventure (6 Hrs)
An adventure that beautifully combines urban Vancouver and its rich history with a storied walk through the extraordinary and protected rainforest, only 15 minutes from downtown.
Your personal Urban & Eco-Guide will provide interpretive commentary on a series of walking tours and scenic drives throughout Vancouver and its North Shore. This excursion is the perfect combination for those who want to 'see it all', exploring both the bustling cityscapes including English Bay, Yaletown, Chinatown, Gastown, as well as Metro Vancouver's natural beauty including Stanley Park, Capilano River Canyon rainforest salmon adventure, as well as Lynn Canyon's Suspension Bridge (50m -160ft high).
With your personal Urban & Eco-Guide, you explore the downtown core of Vancouver from the business district to trendy Yaletown. Made up of a series of mini-walking tours, you'll experience the sights of the city's mixed Indigenous, European, and Asian cultures in the T&T Asian Market, legendary Chinatown, and historic Gastown all filled with fascinating urban stories. Discover the thriving residential area known as the West End and the views of English Bay before you head into Vancouver's famous Stanley Park. Here you will discover the famed Native Totem Pole Garden where colorful, carved works of art stand proud in commemoration of the First Nations culture.  From there you'll travel 30 minutes across the Lions Gate Bridge to the mountainous North Shore rainforest and enjoy the breathtaking thrill of walking across the 50 metres (160-foot) high Lynn Canyon Suspension Bridge. Next, you'll travel 20 minutes west to the Capilano River Canyon, where you will discover one of the world's most primitive ecosystems and learn how all of its inhabitants contribute to its delicate balance. You'll hear the story of the Pacific Salmon and from April to October, view the different species of salmon running the river to spawn. Next, you will walk up the spectacular Capilano River Canyon amongst incredible giant Cedars and towering Douglas Firs, reaching as high as 85 meters (270'). Amidst these incredible settings, you have the option to enjoy a Gourmet Picnic or Picnic Lunch Bag in the Rainforest or stop at one of our Best of the Locals™ restaurants. With unforgettable memories of an invigorating outing, you will then be escorted back to your hotel to share your stories and memories.
Participation Requirements:
Class: Easy
Participants must be capable of walking on gravel path with some inclines including a 200 meter walk up a 25-30 degree incline, as well as uneven dirt trails for up to 15 minutes at a time.
Comfortable walking shoes are required, it is recommended that rain gear is brought in the event of inclement weather.
Best times of the year to view salmon species:
Chinook Adults (October – November)
Coho Adults (June – November)
Steelhead Adults (March – April)
Coho Juveniles (All Year)
Chinook Juveniles (March – May)