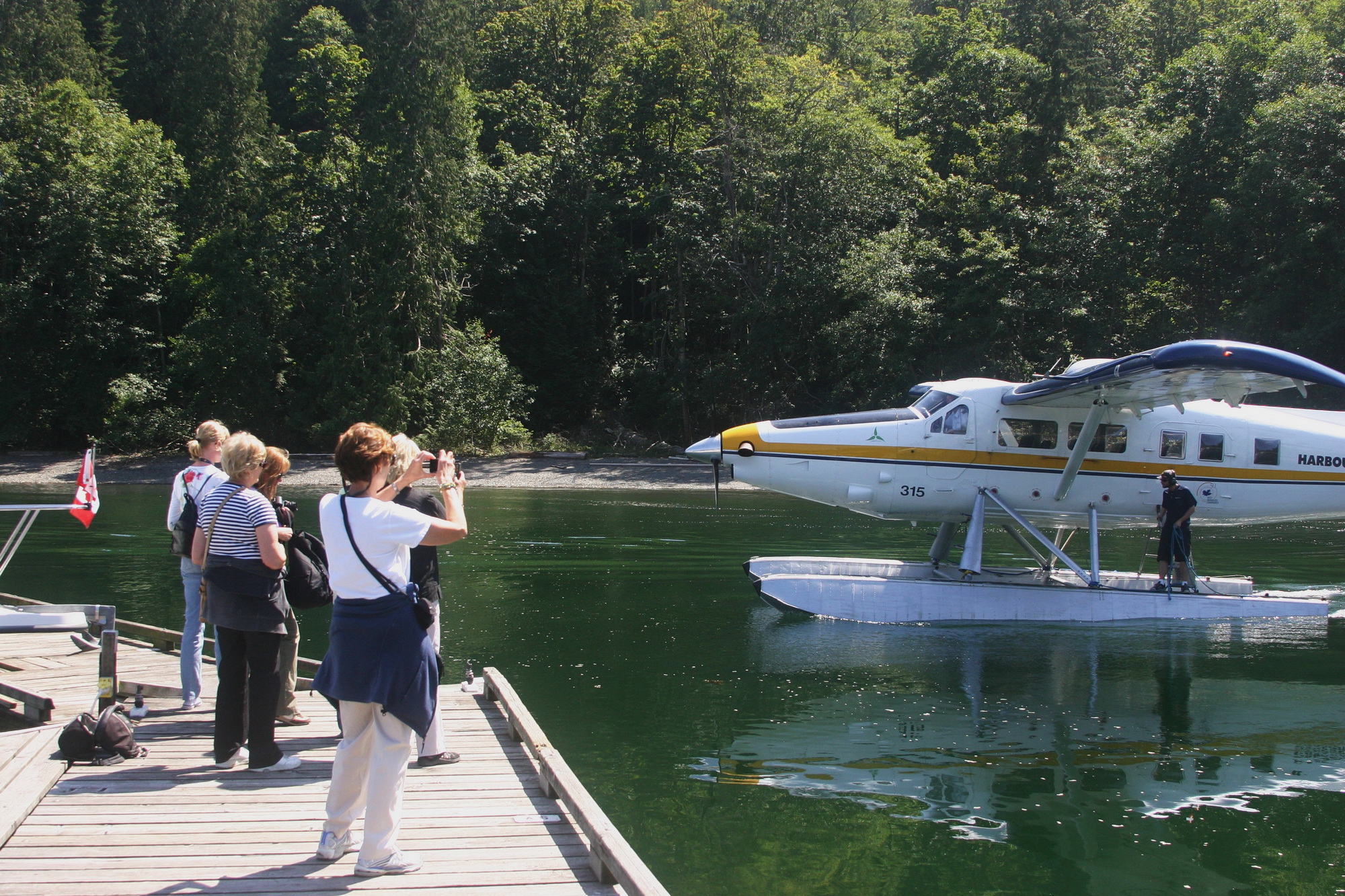 Bowen Island Adventure: By Land, Sea & Air (7 Hrs)
This quintessential private excursion will provide our guests with an exciting Vancouver locals' experience.  On foot, ferry and floatplane, they will experience ocean, rainforest, a quaint cove village and panoramic view in the air back to Vancouver, all in one day.
Your personal Urban & Eco-Guide, with a luxury-class vehicle, will provide interpretive commentary on a series of walking tours and scenic drives as you briefly explore Horseshoe Bay and then enjoy a short ferry ride to Bowen Island, a 'Pacific NW Oasis'. Explore the best of Bowen Island including an incredible walk through the rainforest to a spectacular uninhabited lake.  Enjoy a Gourmet Picnic or stop at one of our Best of the Locals ™ restaurants.  Finish off by exploring the quaint village of Snug Cove. Then enjoy the ferry ride back to Vancouver or as an optional, enjoy a charter floatplane trip back to downtown Vancouver, with super-natural urban, mountain and water views.  (return base price based on Ferry, the charter floatplane is enhancement).
Start your day with a scenic and leisurely drive along West Vancouver 's waterfront dotted with spectacular homes and offering unique views of Vancouver. After arriving at Horseshoe Bay, you will have a chance to briefly explore this lovely west coast village ferry terminal where you will board a ferry for a short ride to Bowen Island. Keep your eye out for such wildlife as seals, bald eagles, cormorants, blue herons, and a myriad of other shore birds and marine mammals known to frequent these waters. Upon your arrival at Snug Cove, you will start a 45-60-minute interpretive eco-hike, 3.5km (2 miles) through the rainforest up to an uninhabited lake, where you will learn about this incredible eco-system. Here you will have the option of being treated to a fantastic Gourmet Picnic or Picnic Lunch Bag in an idyllic lakefront or a harbour front setting or stop at one of our Best of the Locals ™ restaurants in the Village. There is free time to roam the quaint village prior to leaving. For those who like something unique, enjoy an optional enhancement of a 20-minute floatplane return back to Coal Harbour in downtown Vancouver.  It's a 'one-of-a-kind' experience that will provide unforgettable memories with super-natural urban, mountain and water views. (Ferry return is base price, Charter Floatplane is an optional Enhancement, Zodiac returns can also be arranged).  
Participation Requirements:
Class: Easy to Moderate.
Participants must be capable of waking a paved path and dirt paths with a gradual incline for up to 60 minutes at a time. Some elevation inclines.
Comfortable walking shoes are required, it is recommended that rain gear is brought in the event of inclement weather.
Charter float plane has low tide restrictions, Zodiac returns can also be arranged.