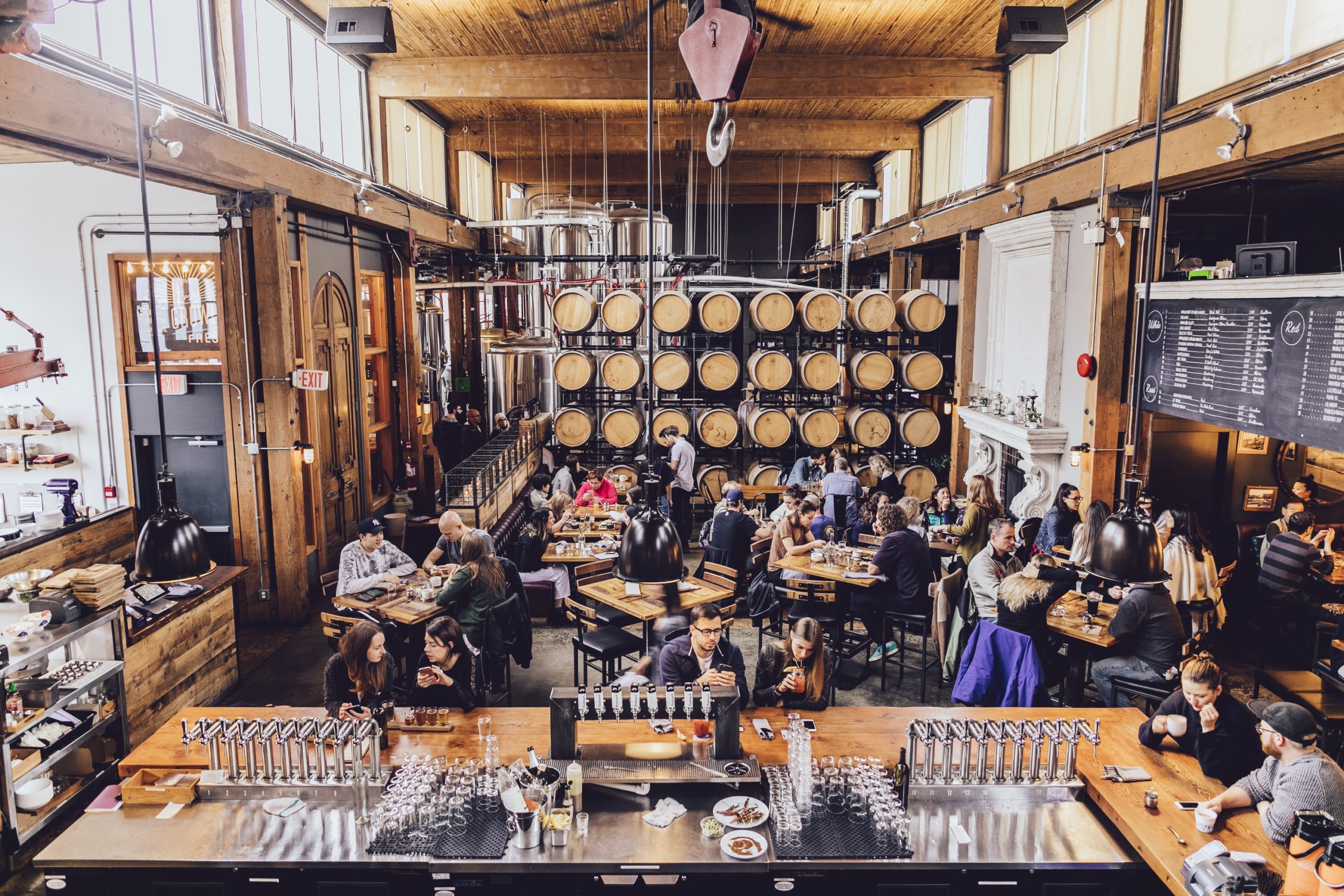 Best of BC Craft Beer, Wine & Culinary Adventure
Your personal Driver, with an additional trained Culinary & Libations Guide, will escort you from your location and show your group some incredible downtown vistas and urban BC Beer, Wine and Culinary Best of the Locals™ "gems". You'll visit historical and iconic sites like Olympic Square & Coal Harbour, Gastown and Granville Island, but with a decadent multi- sensory perspective.
Your trained and experienced personal expert BC Beer Wine & Culinary Guide will take you and your group to some incredible downtown vistas and urban culinary gems, while visiting some historic icons like Gastown and Granville Island, but with a decadent multi-sense perspective. After a short but scenic 15-minute walk, you'll arrive at Jack Poole Square, home of the 2010 Olympic Torch. Here you'll experience incredible views of the North Shore mountains and one of the largest selections of premium BC Craft Beer and Wine, complemented with an array of local culinary delights. Then it's an enjoyable walk and a 10-minute drive through historic Gastown, to one of the new funky hip urban brewers and wineries serving fantastic west coast cuisine. Lastly, just a short 15-minute guided drive away, we'll arrive at Granville Island, home to the first micro-brewery in Canada, established in 1984. You will love the world-renowned Granville Island and its public 'foodies' market with delectables everywhere. Enjoy the buskers as you make your way through Granville Island's amazing shops and world-class art galleries. It will be a rejuvenating outing and a day of amazing memories and senses.  (Venues subject to change)
Participation Requirements:
Participants must be capable of walking on sidewalks for up to 15 minutes at a time.
All participants must be at least 19 years of age and have 2 pieces of ID including 1 government issued.