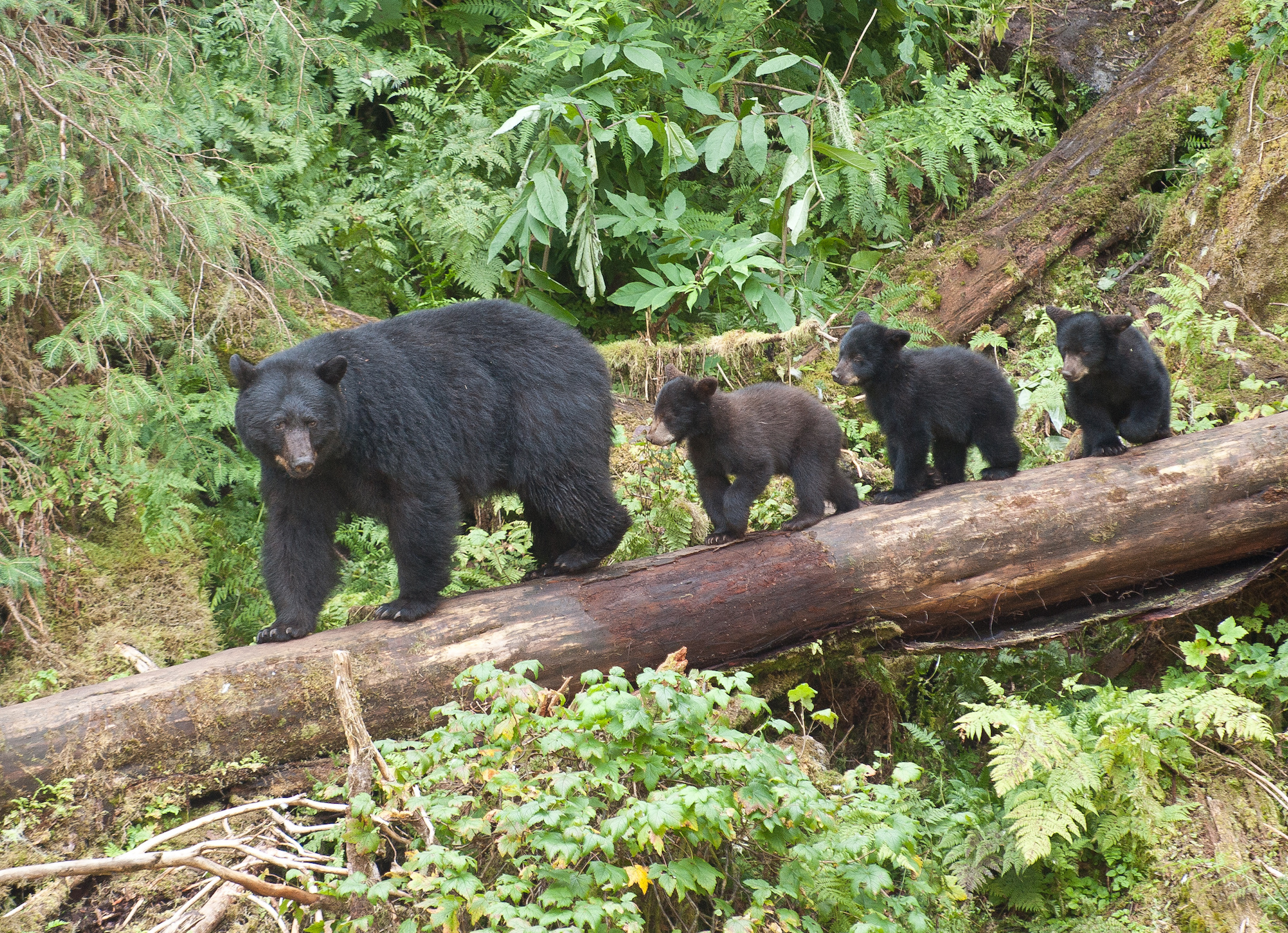 Private Bear Viewing – Whistler's Sea-to-Sky Adventure
Enjoy one of Canada's most scenic drives up the Sea-to-Sky highway to world-renowned Whistler Village rated as one of North America's most spectacular mountain resort and with private road access into the largest concentration of mother bears in SW BC. Marvel at the sights of a guided ride on the Peak-to-Peak Gondola, the longest gondola network in the world.
Note: Excursion is only offered between May 15 and Oct 15 
With your personal Urban & Eco-Guide, you will drive up the beautiful Sea-to-Sky highway to world renowned Whistler Village. You will marvel at incredible vistas along the way with a stop at the spectacular Shannon Falls.  Then onto Whistler Blackcomb Resort, one of North America's top resorts, where you will experience an off-road ride across two incredible Mountains, with the largest population concentration of mother bears in the region. From there, your guide will escort you as you experience the dramatic Peak-2-Peak Gondola, the longest gondola network in the world.  Then end with a stroll through Whistler's quaint pedestrian village, with its unique shops, boutiques and gourmet dining.
The world-renowned mountain resort and 2010 Olympic Village of Whistler and the Sea-to-Sky Highway that gets you there, is well worth the 2-hour journey. The Sea to Sky Highway is rated as one of the top scenic drives in North America. With your personal Urban & Eco-Guide, you'll pass a tangle of islands as you drive up the fjord alongside the towering mountains of the Coastal Range. Marvel at and enjoy photo ops at the 181-meter (594 ft.) Shannon Falls, one of Canada's most spectacular waterfalls. From there, we will head up to Whistler Mountain to link up with our Bear Specialist to experience the wildlife, vegetation, glaciers, and rainforests of Whistler and Blackcomb Mountains. These are private access roads opening up two mountains, with vistas that overload the senses. You'll enter the "off-limits" world of pristine natural beauty and the home of a variety of species including eagles, hawks, pika, marmots, hares, deer and stags, and of course, Black Bears and their cubs. While wildlife viewing is never a guarantee, this excursion however offers some of the highest success rates in the industry.
This area has the largest concentration of mother bear populations in the region with an estimated population of approximately 60 black bear sows and their cubs, that has been studied for over twenty consecutive years.
You will travel in a private luxury SUV 4×4 vehicle with up to 4 guests plus your Eco-Guide and our Bear Specialist through a maze of non-public access area roads that traverse the mountains. Take an even closer look on short walks to bear feeding sites and bear family daybeds, and wander through old growth high altitude forests where bears have hibernated through many winters. Our experienced and qualified team boasts a wealth of knowledge of Whistler's flora and fauna, ecology and bear biology for a truly incredible outdoor learning experience. Then you will be transported up 1860 metres, (6069 ft) to an "otherworldly destination" aboard the Guinness World Record-breaking Whistler/Blackcomb PEAK 2 PEAK Gondola, the largest gondola network in the world. And to cap it all off, along the way you can enjoy an optional mountain top Picnic Lunch Bag or visit one of the many incredible Best of the Locals ™ restaurants in Whistler Village.  While wandering the enchanting pedestrian-only Whistler Village, you'll experience dozens of unique shops and upscale boutiques. At the end of the afternoon, with unforgettable memories of an invigorating outing, you will then be driven back to your hotel in Vancouver to share your stories and memories. (Floatplane return option)
Participation Requirements:
Class: Easy
Participants must be capable of walking on gravel as well as uneven dirt trails for up to 15-30 minutes at a time.
Comfortable walking shoes are required, it is recommended that rain gear is brought in the event of inclement weather.