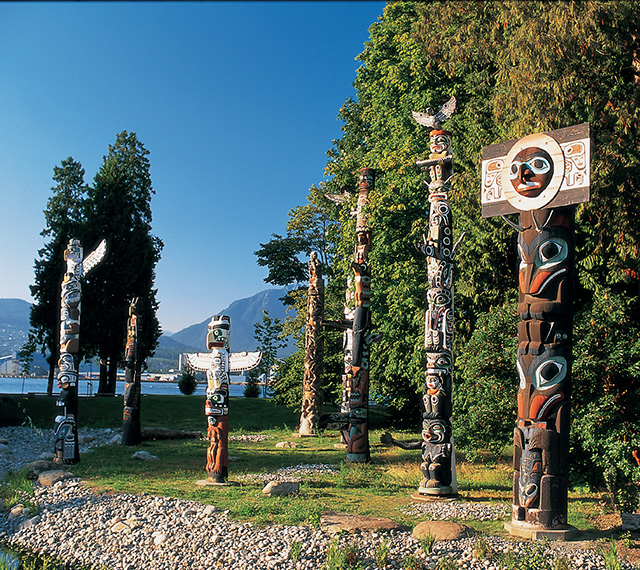 Rainforest Photography Adventure (4 hrs)
This private excursion takes place at Lighthouse Park where our professional photographer and eco-guide will provide fantastic tips and ideas for novice to expert; capturing compelling images of the marvels of the temperate rainforest and the coastal vistas.
The focus of today's excursion is Lighthouse Park where your guide will relate tips for capturing compelling images of Vancouver's last remaining old growth coastal rainforest. Explore large Douglas firs, Western Red Cedars and Hemlock trees in the "Valley of the Giants"
This excursion is great for everyone, whether you're a novice photographer using a phone camera or for an avid photographer with professional gear, lens' and tripods. While the focus of this excursion will provide nature photography tips and vistas, you also learn about and experience the marvels of our old growth temperate rainforest as you enjoy Vancouver's incredible outdoors, the Pacific Temperate Rainforest, one of the most primitive and important eco-systems in the world, with 1000+ yr. old trees that collaborate to help the forest, and life on our planet, survive and flourish. Your personal Eco-Guide plus an accomplished Nature Photography Specialist will escort you on an adventure-filled excursion, highlighting Vancouver's outdoor splendour. After a brief downtown city tour filled with fascinating urban stories, facts and photo opportunities, you will enjoy the best of Stanley Park, one of the largest urban forests in North America. Here you'll visit the famed First Nations Totem Pole Garden where colourful carved works of art stand proud in commemoration of the BC First Nations culture. Then you will travel for 20 minutes to the mountainous 'North Shore' and, Lighthouse Park, that contains the largest uncut old growth virgin forest in the Lower Mainland, with trees arguably over 1000+ years old.  And what a beautiful environment in which to view and capture images of this fascinating eco-system; waves crash against granite cliffs as the ocean breeze whistles through the boughs above. Explore giant Douglas Firs and Western Red Cedars as well as their understory. Admire the greens of hanging moss and the young needles of pine-tree saplings, the soft reds and oranges of fungi growing out of granite-grey rocks and the ever-changing hues of the sky. A play of light and shadow and layers of texture, color and shape all conspire to enchant nature lovers and, in particular, shutterbugs like you. Here your eco-guide and nature photography specialist will help you understand how to best capture the images of these "giant's" moisture-trapping limbs and the lushness of their understory as you learn about how trees communicate and collaborate. This unique excursion also explores the vistas of one of Canada's most picturesque lighthouses and a Natural Historic Site. You are assured you will return back full of remarkable memories, stories and images.
Participation Requirements:
Class: Easy to Moderate.
Participants must bring own camera.
Participants must be capable of walking a paved path and dirt trails with some rough terrain for up to 30 minutes at a time. Some elevation and inclines.
Comfortable walking shoes are required, it is recommended that rain gear is brought in the event of inclement weather.