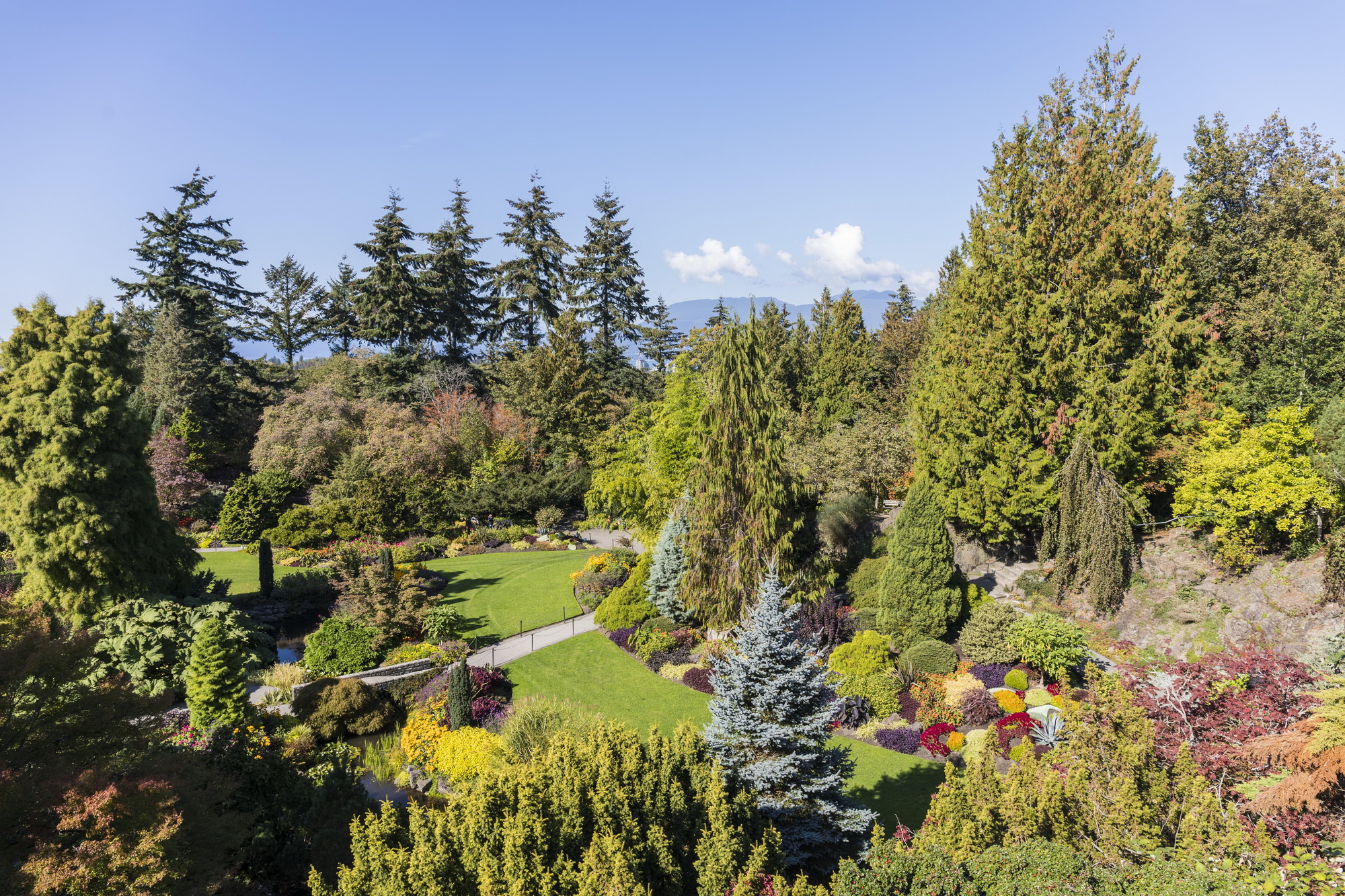 Vancouver Gardens and Museum of Anthropology Adventure (4-5 hrs)
Garden aficionados and those intrigued by world cultures are invited to enjoy a walk amid the glorious landscape of some of Vancouver's spectacular gardens including QE Park and Stanley Park Rose Garden, with a grand finish touring the Museum of Anthropology.
Your personal Urban & Eco-Guide will provide interpretive commentary on a series of mini-walking tours and scenic drives throughout Vancouver. Enjoy Stanley Park's Rose Garden, views from English Bay, Queen Elizabeth Park, luxury homes and gardens of Vancouver's West side, and finally the University of British Columbia's world-renowned Museum of Anthropology.
With your personal Urban & Eco-Guide, you will discover supernatural Vancouver. On a fascinating and captivating scenic drive and a series of mini walks, you will experience the glorious landscapes of some of Vancouver's world-renowned parks and gardens, as well as learn about our Indigenous cultures at the world class Museum of Anthropology. You will begin with a leisurely drive through Vancouver's West End in the downtown core, to the beautiful Rose Garden at Vancouver's famous Stanley Park.  You will enjoy the incredible views of English Bay on route to Queen Elizabeth Park, the highest elevation in the City of Vancouver.  Here, you will savour majestic city vista's and stroll through an old quarry's sunken gardens. You will then drive through the prestigious "west side" of Vancouver with some of North America's most expensive real estate and extraordinary private gardens, on your way to the Museum of Anthropology. Located at the University of British Columbia, the museum exhibits artworks, textiles and artifacts representing a range of indigenous cultures, including the First Nations of the Coastal BC region, along with missionary, colonial and religious objects hailing from the South Pacific, Africa, Asia as well as North and South America. Amidst these incredible settings, you have the option to enjoy a Gourmet Picnic, or Picnic Lunch Bag, or stop at one of our Best of the Locals™ restaurants. At the end of the journey, you will return to your hotel to share stories and memories of your exhilarating outing. 
Participation Requirements:
Class: Easy
Participants must be capable of paved path or sidewalk up to 5-15 minutes at a time.
Comfortable walking shoes are required, it is recommended that rain gear is brought in the event of inclement weather.