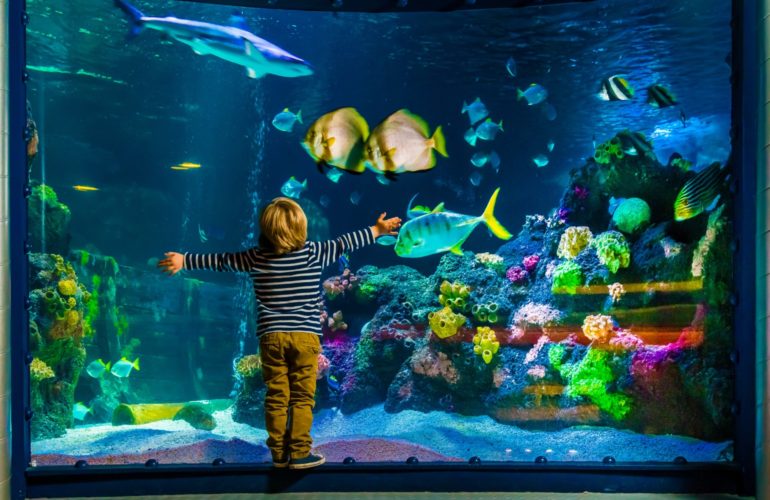 Vancouver Ultimate Kid's Adventure (6 hrs)
On this adventure of Vancouver, we'll focus on what's cool to the kids—starting with the totem poles of Stanley Park, then the Aquarium, the Capilano River Salmon Hatchery and finish at the Kids Market at Granville Island
Your personal Urban & Eco-Guide will provide interpretive commentary on a series of walking tours and scenic drives throughout Vancouver, with a focus on what's "cool for kids"! Starting first with the Totem Poles of Stanley Park, you'll then explore the Vancouver Aquarium and discover the local marine life and global conservation efforts, ("Behind the Scenes" Animal Encounters are possible with a reservation and enhancement charge). Then you'll be taken over to Vancouver's North Shore and experience the rainforest river canyons at the Capilano River Canyon and the Lynn Valley Suspension Bridge. Completing the excursion will be a visit to Granville Island and the "Harry Potter" broom shop, Kid's Market, fantastic Public Market, ending at the Casa de Gelato.
You'll start with the best of Vancouver's famous Stanley Park, one of the largest urban forests in North America. With your personal Urban & Eco-Guide, you'll visit the famed Native Totem Pole Garden where colorful, carved works of art stand proud in commemoration of the BC First Nations culture. Then you will experience the world-renowned Vancouver Aquarium and learn about the incredible diversity of local marine life, as well as the Marine Mammal Rescue Centre, the only one in Canada and a global leader in marine conservation. From there you'll travel 15 minutes across the Lions Gate Bridge to the mountainous North Shore rainforest and the Capilano River Canyon, where you will discover one of the world's most primitive ecosystems and learn how all of its inhabitants contribute to its delicate balance. You will walk up the spectacular Capilano River Canyon amongst incredible giant Cedars and towering Douglas Firs, reaching as high as 85 meters (270'). A highlight of your outing is a stop at the Salmon Hatchery where you'll hear the story of the Pacific Salmon and from June to November, you may have a chance to view different species of salmon run the river to spawn. From there you will travel on to Granville Island's Kids Market, with shops that have wooden toys, art supplies, kites, puppets, stuffed animals, and more. Also experience a giant indoor Adventure Zone and a 50-year-old caboose that's now a bakery for dogs and cats. Finish the excursion visit at Casa de Gelato, with over 200 flavours of frozen homemade treats to choose from. Amidst these incredible settings, you have the option to enjoy a Gourmet Picnic, Picnic Lunch Bag or stop at one of our Best of the Locals™ restaurants. With unforgettable memories of an invigorating outing, you will then be escorted back to your hotel to share your stories and memories.
Optional Enhancement: Vancouver Aquarium; Behind the Scenes- Your personal Urban & Eco guide will escort you to the enjoy a "behind the scenes" tour of the Vancouver Aquarium and their Ocean Wise™ program. You'll see what it's all about, as we visit the aquarium that takes care of 50,000 amazing animals. Learn about the Aquarium's research and conservation efforts. Some other highlights include meeting and learning about the trainers and researchers, encountering animals such sea lions, sea otters and penguins – all subject to seasonal opportunities. This is a once-in-a-lifetime opportunity to see and hear what drives one of the world's top ocean conservation organizations and aquariums.
Participation Requirements:
Class: Easy
Participants must be capable of walking on gravel path with some inclines and uneven dirt trails for up to 15 minutes at a time.
Comfortable walking shoes are required, it is recommended that rain gear is brought in the event of inclement weather.